News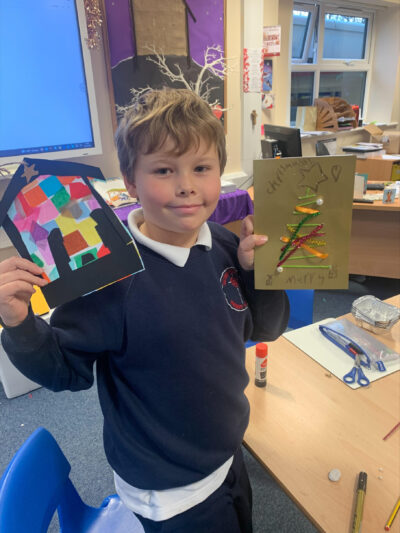 16th December 2021
On Christmas Craft day in Class 7, we made a stained glass window nativity scene and also practiced our sewing/embroidery skills on our Christmas cards
---
15th December 2021
Today, the children loved having their Christmas dinners with their classes. The children in Reception had the best time making their special Christmas Tree hats!
---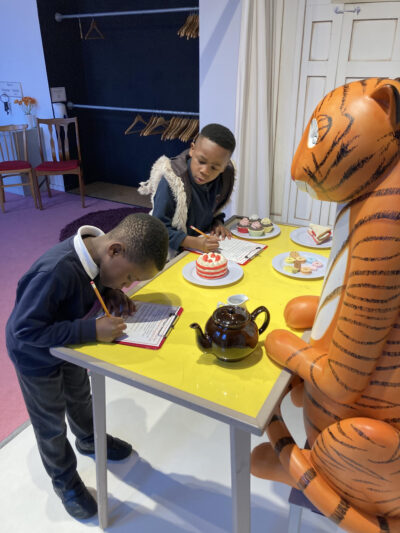 15th December 2021
Key Stage One had a great time at the Z-arts exhibition this week. The children watched a show, joined in with role play activities and participated in an arts and craft session         
---
15th November 2021
Children all around the school performed to their friends at the end of their music lessons this half term. Class 4 performed the Gorton song that Mrs Bishop wrote especially for us! They were such good singers and dancers! Well done Class 4!
---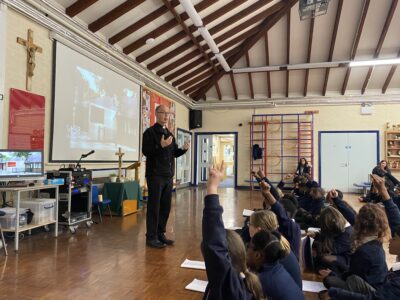 8th November 2021
UKS2 invited Father Kevin to come in and talk to them about his vocation. The children had prepared some very thoughtful questions and Father kindly answered each and every one. Father gave us such an interesting insight into his life as a priest and we finished the session with an even deeper understanding of what … Continued
---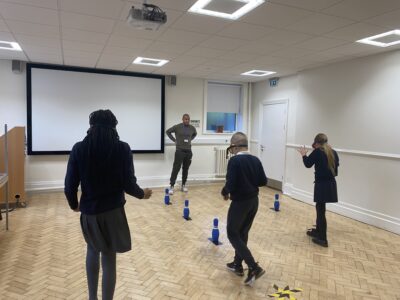 20th October 2021
Y6 attended Crucial Crew workshops and learnt so much about keeping themselves safe. It's always one of our favourite trips of the year!
---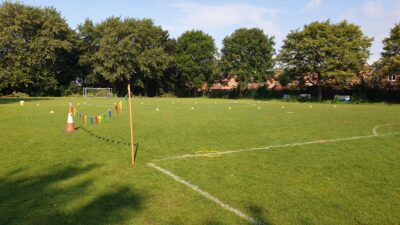 9th July 2021
Sports Day 2021 Thankfully the rain held off this year so Sports Day was able to go ahead! Classes 2 to 9 enjoyed a fabulous day of events on the field and all the children threw themselves, literally in some cases, into all the races! Here you can find a short video with some photos … Continued
---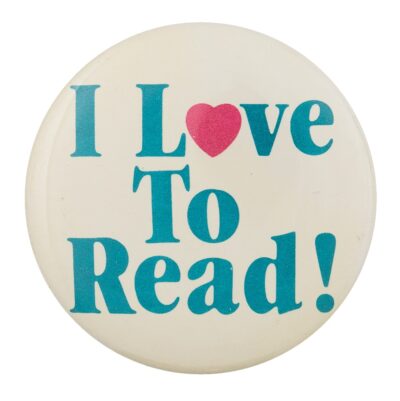 30th March 2021
In the Autumn term, we were fortunate enough to secure a generous book grant from the Siobhan Dowd trust. During lockdown, the Reading Leaders remotely (via Google Meet, email and telephone) helped Mrs Botham to select a wide range of beautiful books for each class to read and enjoy. But the Reading Leaders' hard work … Continued
---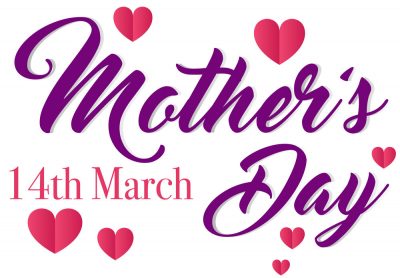 15th March 2021
Mothers' Day – 14th March 2021
---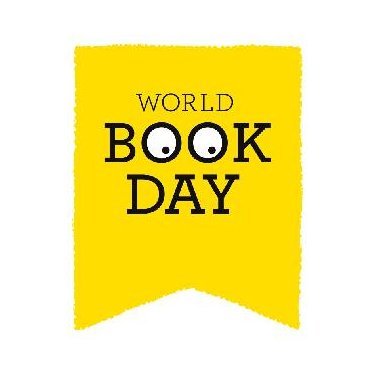 4th March 2021
World Book Day – 4th March 2021 Despite World Book Day being a mostly virtual experience this year, we still had lots of fun getting dressed up and getting creative! Here are some photos of the wonderful Stories in Boxes that our children created at home. We also had lots of fun on our WBD … Continued
---