News
29th June 2022
We had a fantastic trip to Wardley hall today. The children had a fabulous time and have learnt so much about the Laudato si mission.                      … Continued
---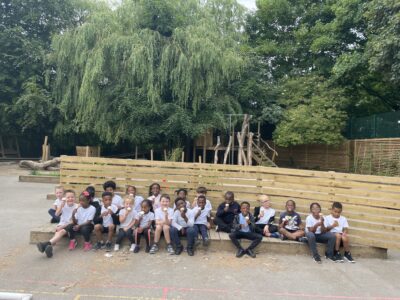 27th June 2022
Class 1 enjoyed producing some art work for the Sacred Heart feast day and they especially loved the ice cream treat!                           
---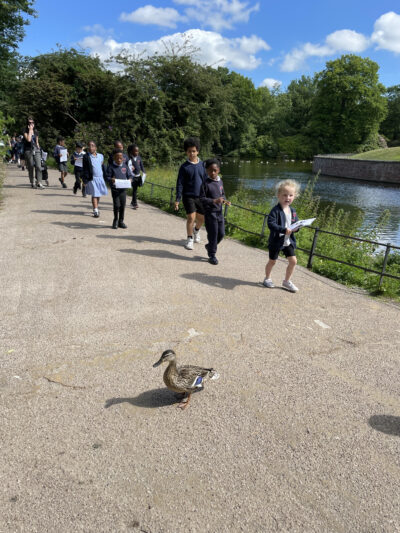 23rd June 2022
Class 1 had a wonderful time at Dunham Massey today. Learning about life in the 19th century and how people would have lived.             
---
17th June 2022
KS1 went outside to practice their phase 5 phonics sounds. They did an excellent job segmenting and blending words. Well done!
---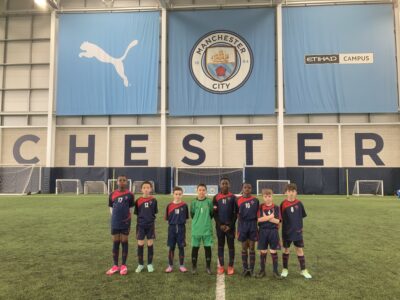 26th May 2022
Sacred Heart football team played in a tournament at Manchester City's training complex on Friday 20th May. They came second in their group after losing 1 match and winning 2 matches. They then progressed through to the final by winning 3-0 and 1-0. Unfortunately, … Continued
---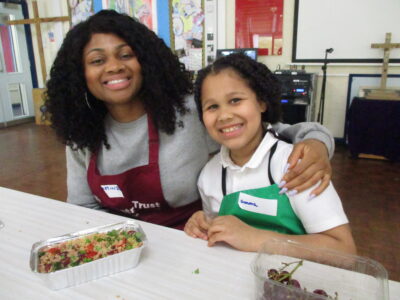 12th May 2022
Families were invited into school to participate in a cooking workshop. The parents and children worked together to make a cous cous salad and a rhubarb crumble. Everybody tried and tasted something new that day whilst learning about preparing healthy, low cost meals. … Continued
---
7th April 2022
Class 1 had a wonderful time at Holly tree farm today. They met lots of animals with farmer David and even got the chance to watch a baby lamb being born!
---
4th March 2022
World Book Day Yesterday, the children enjoyed celebrating World Book Day and took part in lots of different activities in class. Class 8 and Class 1 spent some time sharing and reading stories with one another. All the children … Continued
---
1st February 2022
Year 5 visited St Peters to take part in a Science workshop on solids, liquids and gasses. It was led by a scientist from the University of Manchester. He showed us lots of different scientific experiments.
---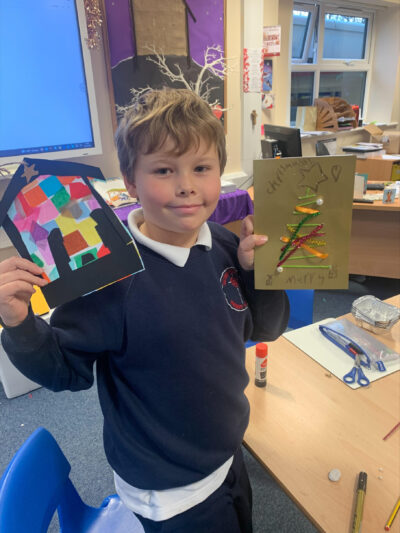 16th December 2021
On Christmas Craft day in Class 7, we made a stained glass window nativity scene and also practiced our sewing/embroidery skills on our Christmas cards
---