RE Curriculum
As a Catholic School, we aim to work closely with the home and parish to create an atmosphere where, through teaching and example, our children will be helped to enter into a loving relationship with God our father, Jesus our brother and with each other as members of God's family and so continue to lay foundations of the Catholic faith. At Sacred Heart School, we believe that a child's spiritual, moral and social development is every bit as important as their academic development. This means, in Religious Education, we are not just teaching a curriculum subject but also a living faith.
The following aims and objectives are taken from the Curriculum Directory for Catholic Schools published for the Bishops' Conference by the Catholic Education Service.
Aims:
Religious Education in Catholic schools aims to promote:
Knowledge and understanding of Catholic faith and life
Knowledge and understanding of the response of faith to the ultimate questions about human life, its origin and purpose
The skills required to engage in examination and reflection upon religious belief and practice
Objectives:
The objectives of Religious Education in Catholic schools are:
to develop knowledge and understanding of the mystery of God and Jesus Christ, of the Church and the central beliefs which Catholics hold
to develop awareness and appreciation of Catholic belief, understanding of its impact on personal and social behaviour and of the vital relationship between faith and life, life and death
to encourage investigation and reflection by pupils to develop  appropriate skills; for example, ability to listen, to think critically, spiritually,
to acquire knowledge and organise it effectively
to make informal judgements
to foster appropriate attitudes for example: respect for truth, respect for the views of others, awareness of spiritual and moral responsibility and of the demands of religious commitment in everyday life, especially the challenge of living a multicultural, multi faith society.  (Curriculum Directory P.10) 
Outcome:
The outcome of Religious Education is religiously literate young people who have the knowledge, understanding and skills – appropriate to their age and capacity – to think spiritually, ethically and theologically, and who are aware of the demands of religious commitment in everyday life. (Curriculum Directory P.6) 
Reception:
Here are some photos of R children enjoying making pancakes on Shrove Tuesday. We learnt about what this meant in preparation for Lent. After eating our yummy pancakes, we made Lenten promises on leaves.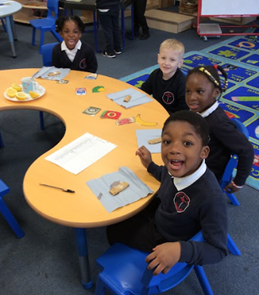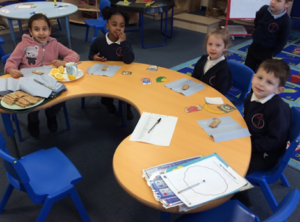 Class 2 – The Nativity Story
Class 2 enjoyed creating figures of the people in the Nativity story. This helped the children recall and retell the story orally with their friends, before having a go at writing it.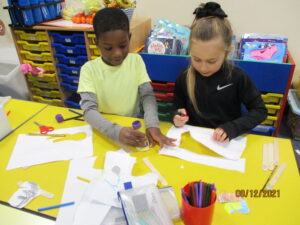 Class 3
Arts and crafts helped Y2 children to consolidate their knowledge of the resurrection.
Class 1 – Baptism
Class 1 went to church to meet Father Kevin. He explained that Baptism is the first Holy Sacrament and when we are baptised, we are welcomed into the Catholic faith.
Class 5 – Communion Rite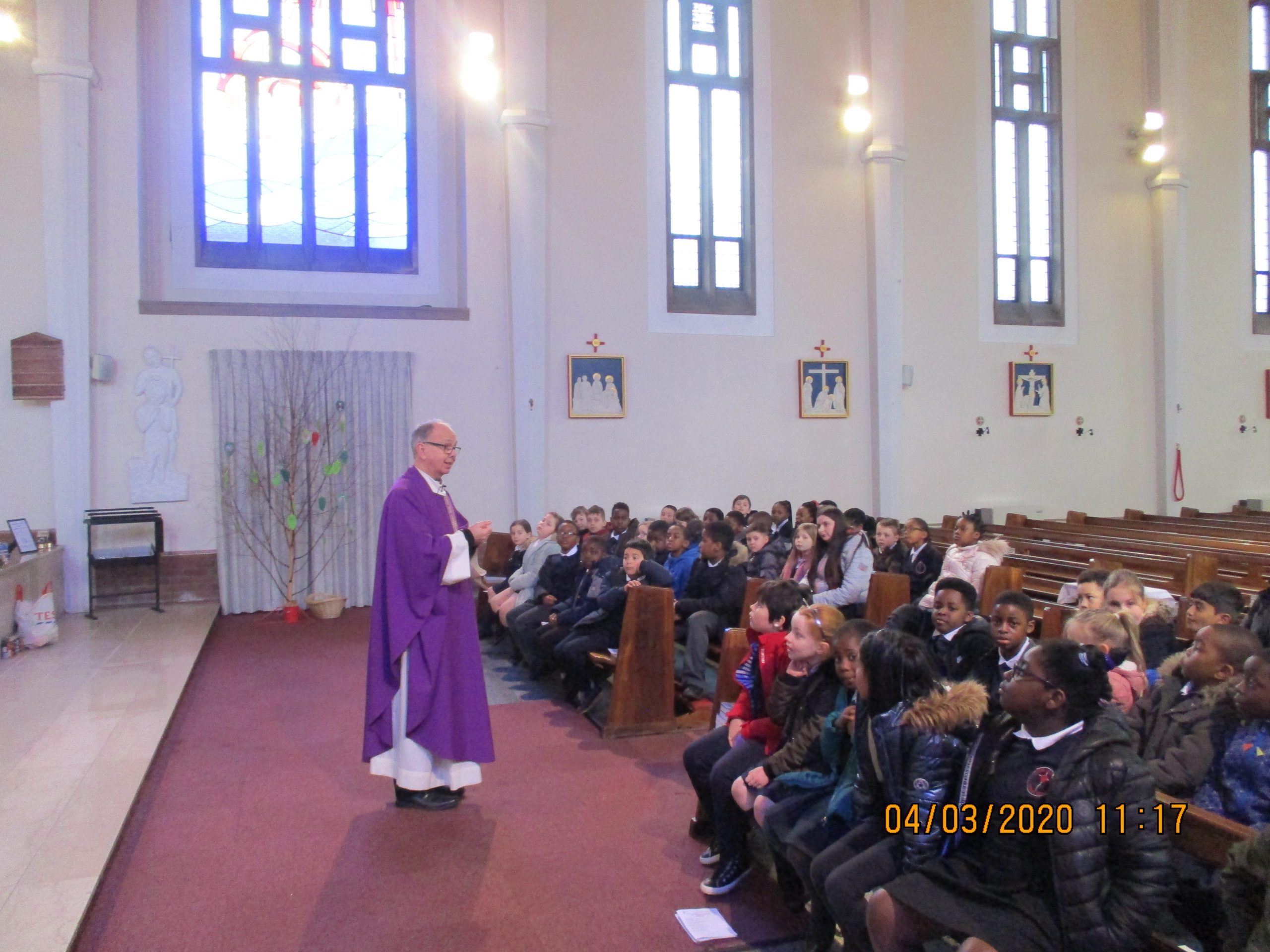 Examples of Great Learning This Term
Max and Vinnie made a dove using construction toys. They said it's the Holy Spirit. Too good not to share!
An Overview of the RE Curriculum
RE Long Term Plan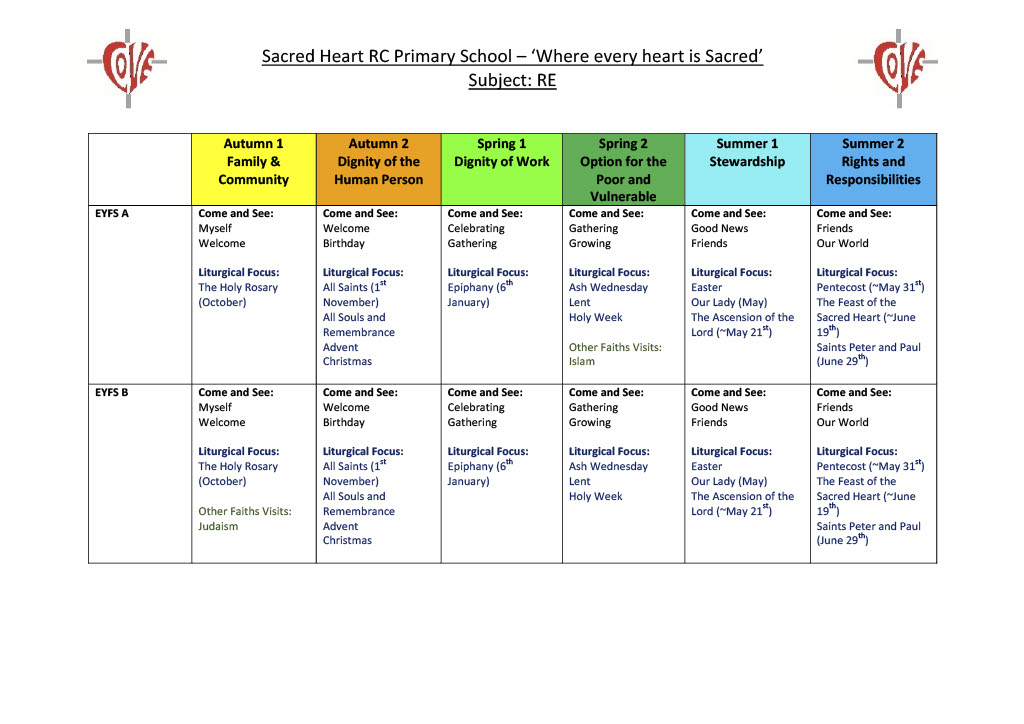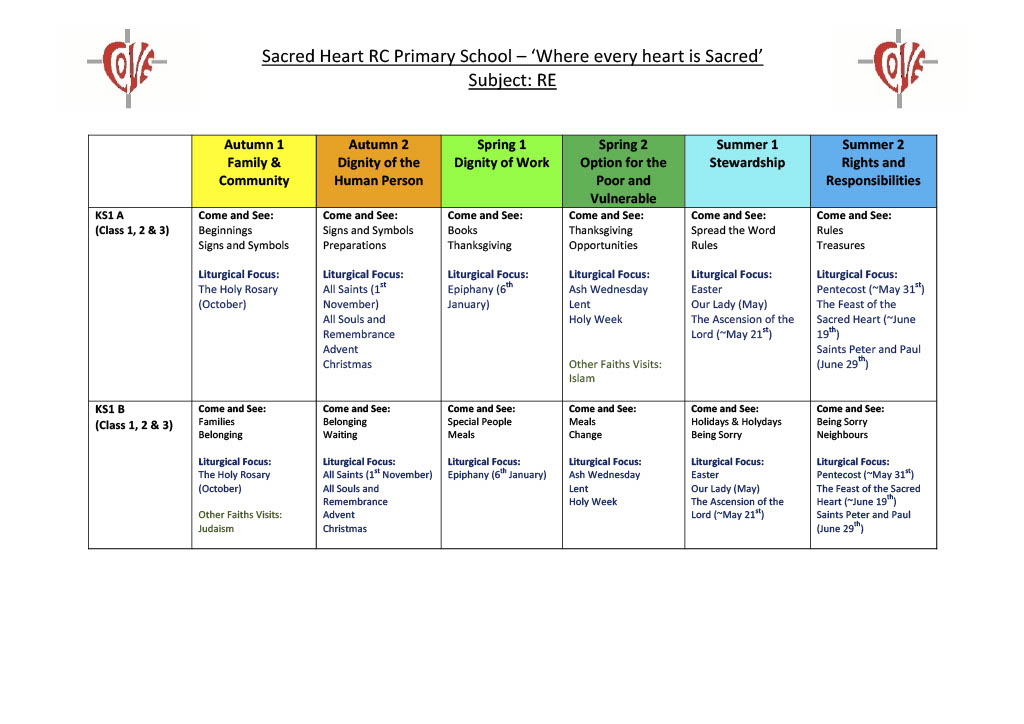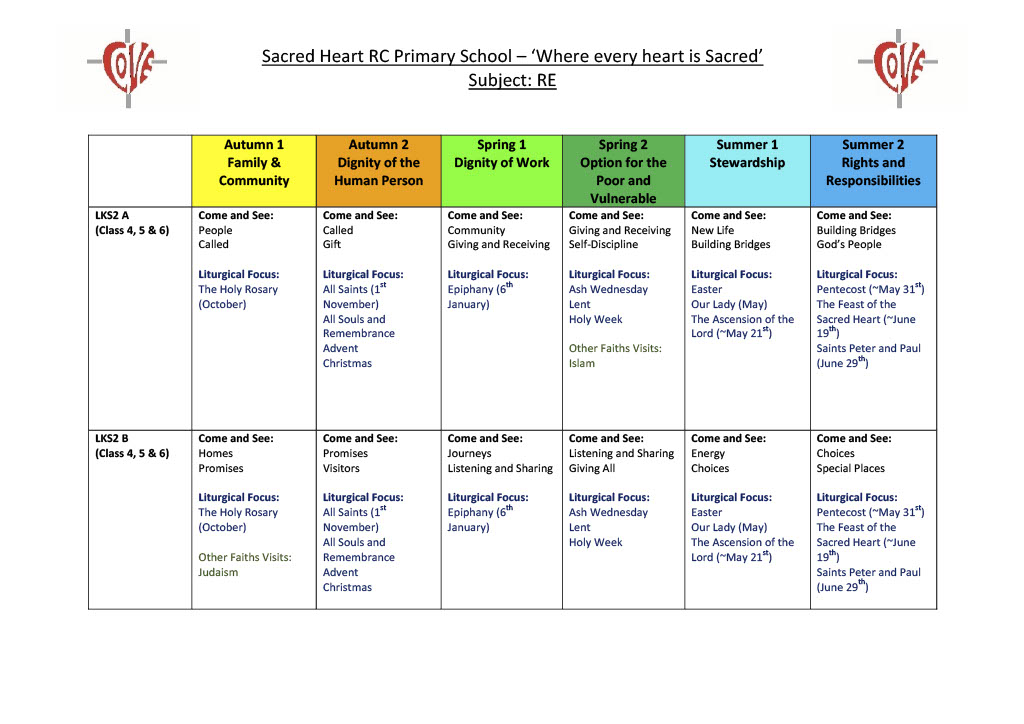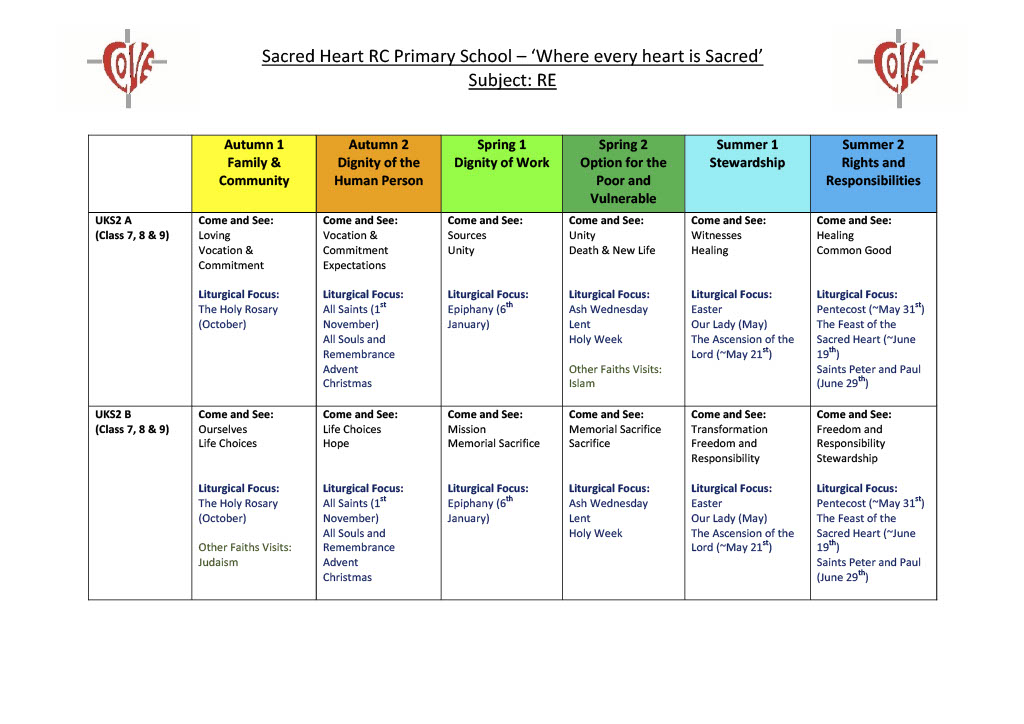 Caritas Long Term Plan